Glass Tube Industrial Thermometer in Taiwan-CHUEN CHARNG CO. LTD
CHUEN CHARNG CO LTD
specializes in the purchase and sale of {
glass tube industrial thermometer
. We have a vast inventory of Glass tube industrial thermometer to better your current process, increasing efficiency while reducing raw materials waste and cost. Since 1988,
CHUEN CHARNG CO LTD
has provided the
glass tube industrial thermometer
with innovative designs, reliable manufacturing, high quality standards, competitive pricing and low life cycle costs. We are a well-recognized name across the globe for our ability to supply our products to major OEM's.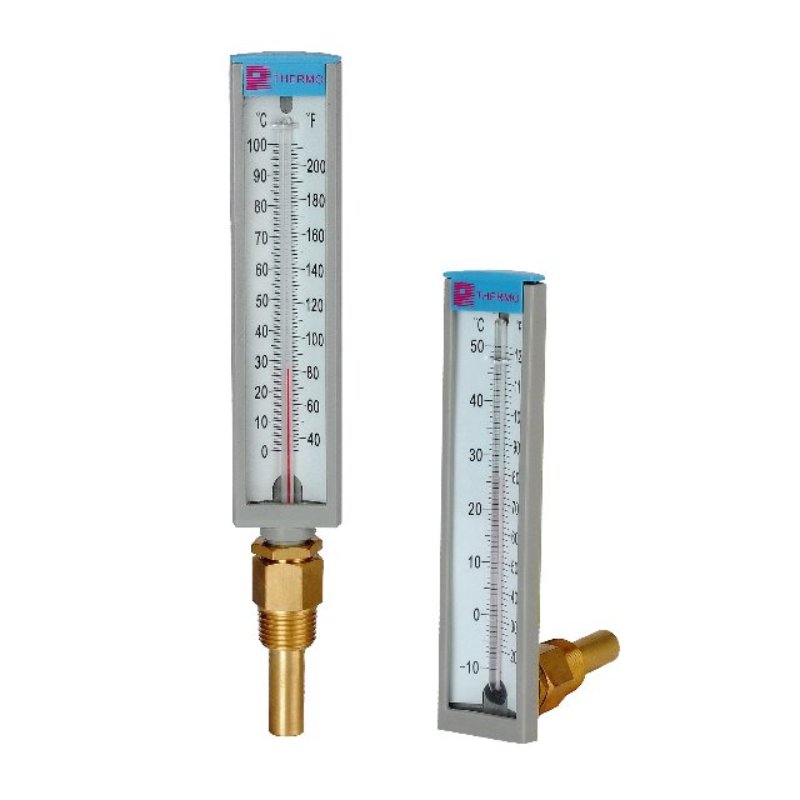 C300 SERIES
Glass tube industrial thermometer
For installations where space is a factor, the glass tube industrial thermometer is recommended. This instrument is compactly designed, ruggedly constructed and of excellent readability. It meets most specifications for the general construction industry. The low cost and quality design make it ideal for a variety of commercial applications.

Connection types:

S type (bottom mount)

L type (angle mount)


Application:

building construction, tank, air, process piping
Specification :
Size:  6.5"(165mm), Gray ABS
Measuring Range: -50°C up to 200°C
Dial: V-shaped aluminum with markings and graduations on white background
Window: glass held in place with removable ABS cap
Glass tube: filling red liquid
Stem: brass, 65mm L x 10mm OD standard
Sensible Medium: red spirit
Connection: 1/2"PT, NPT, BSP thread
Mounting: straight, angle
Thermowell: brass, 47mm L x 13mm OD standard
Accuracy: ± 2% of full scale
Trade Information :
Country of Origin :

China

Main Export Markets :

North America, Europe, Southeast Asia
Payment Details :
Payment Terms :

T/T, Paypal
Delivery Details :
Lead Time :

30 Days

FOB Port :

Shanghai
At
CHUEN CHARNG CO LTD
we truly value the relationship of each and every customer. We respect your privacy and will never provide any of personal information without your permission. Through years of hard work and dedication, we are now the largest
glass tube industrial thermometer
manufacturer in Taiwan. We consider sincerity, efficiency, quality and innovation for our business, however, we are also sincerely grateful to have lots loyalty customers supporting us. We will keep providing outstanding products and services to each valued customers.